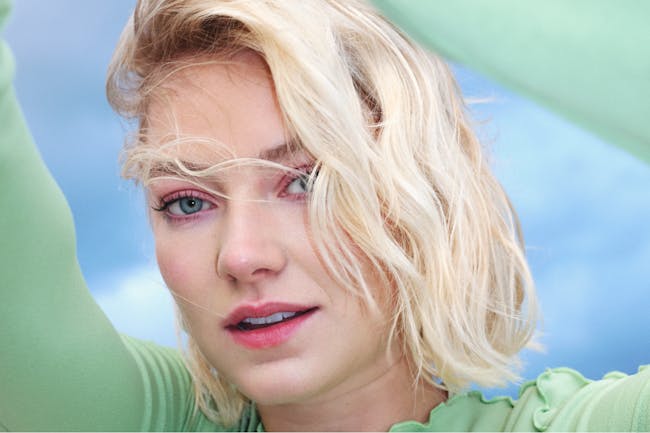 This event has been canceled. Tickets purchased online will be automatically refunded to the card used to purchase.*
A bona fide national treasure in her home country with an ever-broadening global fanbase, Astrid S has gained over 1 billion streams with hit songs such as "Hurts So Good", "Think Before I Talk" and "Such A Boy".
Astrid was born in the tiny Norwegian hamlet of Berkåk – "In the heart of Norway," she says, "quite literally". Music was her first love, soccer her second. After turning her focus primarily towards the former, she entered Norwegian Idol and went on to earn her first hit, "Shattered". She signed to Sony ATV Music Publishing as a songwriter later that year and has since been honing her ear for a perfect pop chorus and identifiable, genre-bending lyrics.
In 2018, Astrid sold out her Party's Over World Tour with 32 shows in the US, UK and Europe before the release of her summer smash "Emotion". Going from strength to strength, Astrid ended the year by joining Years & Years on their UK tour, culminating in a show at London's O2 Arena.
2019 kicked off with the release of Astrid's upbeat smash "Someone New", alongside sold-out-shows in New York and Los Angeles. Shortly after, Astrid joined Swedish superstar Zara Larsson on her US-tour dates throughout April, concluding with the release of her huge, emotional single "The First One".
The end of summer saw the release of Astrid's highly anticipated EP, "Trust Issues", which was followed by her sold-out "Stripped Down Tour" across the US and Europe. The EP consisted of five tracks, including inevitable fan-favorites "Doing To Me" and "Trust Issues". The grand finale of the Stripped Down Tour was the surprise release of yet another EP, "Down Low", which added four stripped down tracks to Astrid's rapidly increasing catalogue.
As she looks towards her debut album and a 50 date World Tour in 2020, Astrid recalls exactly what pop music made her feel like as a young girl in a small town. 'The moment I put a Discman on I was in another world. It was magical.' Now she is ready to translate that early metamorphosis for her own fans. 'To give them a world to get lost in as well.' She is ready to colonize pop music with her own indefatigable energy. 'Now I feel ready to fly.'
___________________________
Josie Dunne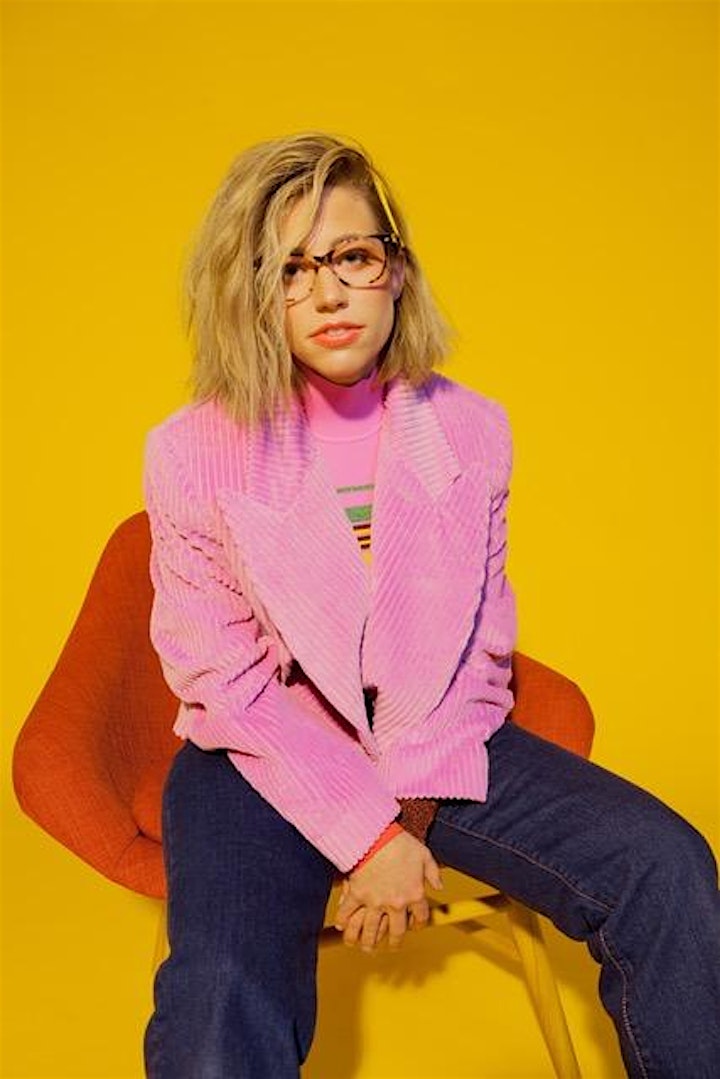 When most effective, music possesses an almost supernatural ability to take listeners on a vibrant journey. Listen closely to a well-constructed song, and an artist's pathway to the present comes into laser-sharp focus. To that end, if ever one was curious where Josie Dunne stands at a given point in her life, her sophisticated and ever-soulful songs told the tale. Songwriting then, for the 22-year old breakout singer, has always been a matter of "deep diving into who you are as a person," she offers. Because you have to be super self-aware to figure out your sound." Having worked as a professional songwriter since age 16, and now on the cusp of releasing Late Teens Early Twenties, her soul-baring second EP for Atlantic Records, Dunne says in so many ways we have been and are continuing to play witnesses in real time to her self-discovery.

"You're hearing me grow up — the real growth spurt," the singer says of her meandering road towards finding herself and, in the process, her unique brand of soul-infected pop. On Late Teens Early Twenties, a collage of sweet-and-sticky pop and timeless soul, "You're seeing me learn these lessons for the first time," Dunne says of her warts-and-all storytelling that, in conjunction with an electrifying sonic evolution, makes her one of the most thrilling, buzzed-about young pop stars of the moment.

To hear Dunne tell it, Late Teens Early Twenties is the clearest distillation of her sonic and lyrical maturation. The process of constructing To Be The Little Fish, her debut EP released last year via Atlantic, was a soul and sound-searching process Dunne likens to a healthy dose of trial and error. Only a teenager at the time, she experimented with a mélange of sounds and styles. Not until she wrote and recorded "Old School," that EP's centerpiece and her breakout single, did she feel she'd truly found her musical voice. "When we wrote Old School," she says of the sticky-sweet single directly inspired by her parents' relationship, "everything shifted. I was like, Boom! That's the direction!" she recalls, noting how prior to its completion she'd felt compelled to write for any and every genre, but in pinning down what made her tick -- fresh and funky soul music with a contemporary pop flair-- she finally felt at home.

And, not surprisingly, her evolution as a songwriter and artists has only continued: Dunne's new music is the result of endless sonic tweaking and intense self-examination – a process that first began in her middle school years when she'd post cover songs to YouTube and play local bars and restaurants in her native Chicago suburbs, and was aided by her endlessly supportive family of artists. "Everyone in my family is super-creative, Dunne says. "All of my siblings do something in the arts. They're my biggest fans. I don't know how I could have done it without them. To that end, her sister, Maisy Dunne, choreographed and stars in an alternative dance video for "Ohh La La," the infectious single from Late Teens she released earlier this year.

"I have such a different viewpoint now," Dunne says of the songs that comprise her bold new EP. In addition to opening herself up like never in her songs, the singer-songwriter injected them with a diverse palette of influence that more accurately reflects her current musical tastes

"Listen," she continues. "A shirt that I would wear as a 17-year old I'm not really trying to wear now. And it's the same with songs." It's why, Dunne says, while her latest work undoubtedly pays tribute to her longtime love affair with vintage soul, it also points to an ever-growing love of mainstream pop and hip-hop.

Dunne points to "Ooh La La" as a major turning point in her artistic advancement. Its initial spark occurring when holed up in a hotel room on a songwriting retreat in Las Vegas ("I have all these voice memos where I was humming the melody," she recalls), the hooky jam which she completed with Andrew DeRoberts, one of her most trusted collaborators, was a major vote of songwriting self-confidence for Dunne. "It was just me and my brain," she says of first dreaming up the chorus, "so it became my baby Having first been thrown into professional songwriting rooms as an inexperienced teenager at the time making monthly trips to Nashville while on leave from high school, Dunne admits she's long been a bit insecure about her songwriting prowess. "Ooh La La" then, which since being released has notched more than 2 million listens across streaming platforms, represents a major creative leap forward for her. Dunne calls it "the biggest personal step forward in my confidence as a writer and as an artist," but it's only one of her several groundbreaking new songs. There's Same," all sly ukulele riff and gentle finger snaps, which found Dunne digging into the writing process like never before. "I really workshopped that song," she notes of the multi-month process finessing the track with co-writers Ryan Ogren and Sarah Solovay, before it finally felt perfect. And on "Stay The Way I Left You," written with writer-producer Sam Ellis, Dunne says she discovered how even a song so seemingly spare and small – it started only with a simple guitar figure – can have so much emotional resonance.

What Dunne is perhaps most excited about, however, is that her artistic evolution is an ongoing one. So much of that, she notes, can be witnessed via her mesmerizing live show. Dunne admits at first she suffered from terrible stage fright– "You could probably literally see my hands shaking" – but that's hardly the case anymore. Having toured with a wrecking crew of top-notch A-list musical talent, from Julia Michaels to Andy Grammar and Ben Rector, she's become a confident and charismatic must-see entertainer. "It's been really fun for me to give life to these songs," she says humbly of taking her infectious anthems from the studio to the stage, and in the process developing a fervent fan base. "It's been amazing because it's such a great challenge but also anything is possible. You just keep learning."

Dunne also says that it's been entirely self-empowering learning how it's not only acceptable but advantageous to forever be discovering fresh avenues of her creative DNA. "Because every time I'd write a new song people would say, "How does it compare to the last one?" And my answer always was, "Um, I thought I knew who I was and what I sounded like but now I guess this is really it" To honest," she continues, "I realized that as a human being growing in the world your sound and perspective are always going to change. And that's a beautiful thing."

Which leads back to Late Teens Early Twenties. Sure, Dunne admits the title pays tribute to that critical time period between adolescence and adulthood which, as it should happen, runs parallel to when she created her new music. But, on a larger level, she says it more speaks to the way in which we should always be aiming to find out more about who we are as individuals as we do during that time period. "Everything stems from that growth," Dunne says. At any age, she says, "You think you're an adult and you know the world but you're still constantly discovering more about yourself and the world you live in. I wanted to take that feeling and turn it into sound."

Venue Information:
9:30 Club
815 V St. NW
Washington, DC, 20001